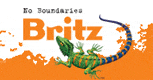 Britz Campervan Hire in New Zealand
BRITZ is the largest Campervan and Motorhome rental operator in New Zealand and part of Tourism Holdings Limited, one of the country's leading Tourist organisations.
Britz make for the ideal travelling partner in New Zealand with a rental fleet that includes luxury 6,4 and 2 berth Motorhomes and well equipped 2 and 4 berth Campervans. Toss in great branches in all New Zealand's key locations and you have the perfect recipe for the perfect New Zealand road holiday.
As an endorsed member of the New Zealand Tourism Qualmark association, Britz is recognised as a Tourist related business that has been independently assessed as professional and trustworthy through a rigorous assessment and licensing process.
Just some of the services that Britz offers its customers in New Zealand include:
Most extensive Campervan rental fleet in New Zealand
Free airport transfers in Auckland and Christchurch
Travel Wallet with road-maps including New Zealand's leading attractions, a handy "what to see and do" and accommodation guide
24-hour roadside assistance
Branches in Auckland, Christchurch and Queenstown
Multi-lingual staff
The Britz New Zealand Vehicle fleet has something for every traveller. To learn more each vehicle select from the below or compare and review the entire fleet on the Britz New Zealand Campervan Fleet Guide.
Britz Campervan Hire Fleet
Britz Campervan Hire Promotions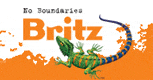 Save 20% of the standard daily rates with this rental from Britz plus No One Way fee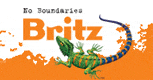 Save up to 35% off standard Britz rental rates on selected journeys for the Britz Voyager and HiTop. Plus No One Way Fee and No Queenstown Fee.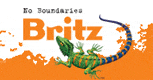 Save 15% of the standard daily rates with this rental from Britz in New Zealand, plus No One Way Fee.