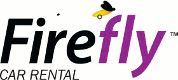 Firefly Car Hire in New Zealand
Firefly Car Rental offers affordable rental vehicles for those travelling on a budget and looking to maximise the dollar spend. In Australia Firefly vehicles can be hired in a number of major cities and airports in New South Wales, Queensland and Western Australia with more locations being rolled out.
The Firefly car rental fleet includes small cars ideal for around town and weekend escapes through to family sized vehicles and people movers perfectly suited to get a crowd around.
With a flexible approach to low cost car rental please note that this Firefly guide should be read as indicative of the make and model that Firefly provide in each of their vehicle classes. Whilst Firefly will always make every effort to supply the vehicle selected in your booking request, Firefly does not guarantee a specific make or model and actual vehicles offered in each Firefly Car Rental Class may vary by location. Images should be treated therefore for illustration purposes only.
Firefly Car Hire Fleet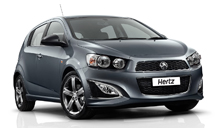 4 People
0 large & 1 small suitcases
Automatic
Air-Conditioning
1.5 litre
Hatch
5 People
0 large & 1 small suitcases
Automatic
Air-Conditioning
1.5 litre
Hatch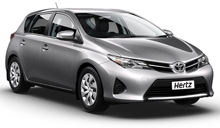 5 People
1 large & 1 small suitcases
Automatic
Air-Conditioning
1.8 litre
Sedan