Kiwi Auto Homes Campervan Hire in New Zealand
Kiwi Autohomes is family owned and has been operating in New Zealand for the last 18 years. Kiwi Autohomes offer modern, well maintained, fully equipped motorhomes so you can relax and enjoy your holiday.
Kiwi Autohomes have a depot in both Auckland and Christchurch
You can learn more about the Kiwi Autohomes fleet in New Zealand by selecting from the vehicles listed below.
Kiwi Auto Homes Campervan Hire Fleet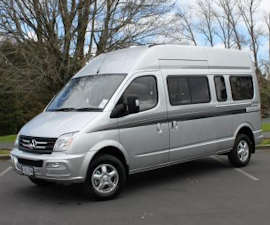 1 Double bed
Gas Cooker
Pressurised hot and cold water shower
CD/Radio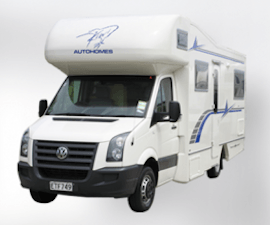 3 Doubles (Dinnette 1.23m x 1.95m), (Rear 1.48m x 2.16m), (Over cab 1.40m x 2.16m)
Gas Cooker
Pressurised hot and cold water shower
CD/Radio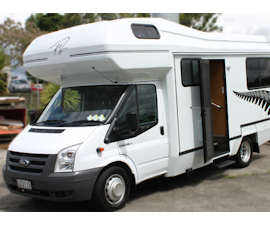 2 Doubles (Front 2.00m x 1.25m), (Rear 2.15m x 1.85m) or 1 Double and 2 Singles (1.85m x 0.70m)
Gas Cooker
Pressurised hot and cold water shower
CD/Radio