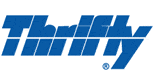 Thrifty Car Hire in New Zealand
THRIFTY Car Rental has operated in New Zealand since 1986 with more than 30 branches located in airports and cities across both the North and South Islands and head office based in Christchurch. Thrifty has been certified by Qualmark as a 'Superior' transport provider for over 4 years and delivers a consistently high level of customer satisfaction at over 99%.
The Thrifty fleet compromises of a wide range of current model cars, 4 wheel drives, SUVs, People Movers and mini buses.
Thrifty's history dates back to 1958 and today is still one of the world's fastest growing rental companies with franchises operating in over 1200 locations across 60 countries.
Please note that this guide should be read as indicative of the make and model that Thrifty offer in each Vehicle Class. Whilst every effort is made by Thrifty to match your booking request against the vehicle of your choice, Thrifty does not guarantee a specific make or model and actual vehicles offered in each Thrifty Car Rental Class may differ by location. Images are for illustration purposes only.
Thrifty Car Hire Fleet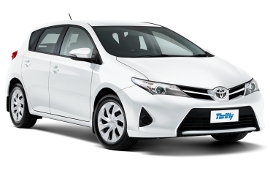 5 People
1 large & 1 small suitcase
Automatic
Air-Conditioning
1.8 litre
Sedan or Hatch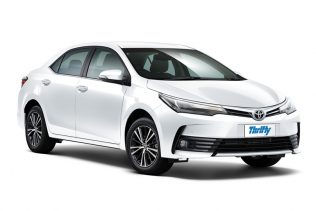 5 People
2 Large & 2 small suitcases
Automatic
Air-Conditioning
2.4 litre
Sedan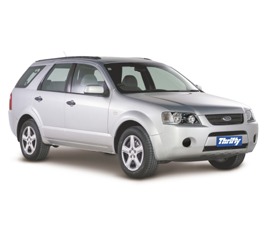 5 People
3 Large & 1 small suitcases
Automatic
Air-Conditioning
4.0 litre
Wagon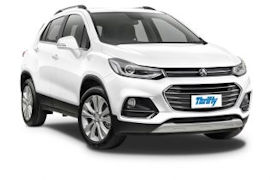 5 People
1 Large & 2 small suitcases
Automatic
Air-Conditioning
2.4 litre
SUV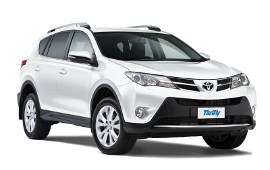 5 People
2 Large & 2 small suitcases
Automatic
Air-Conditioning
2.4 litre
SUV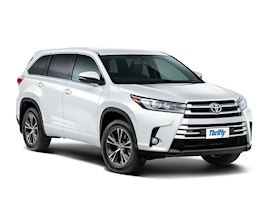 5-7 People
2 Large & 3 small suitcases (or 2 Small suitcases)
Automatic
Air-Conditioning
4.0 litre
SUV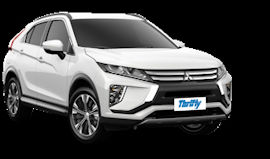 5 People
3 Large & 2 small suitcases (or 2 Small suitcases)
Automatic
Air-Conditioning
4.0 litre
SUV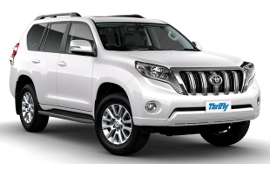 5-7 People
2 Large & 3 small suitcases (or 2 Small suitcases)
Automatic
Air-Conditioning
4.0 litre
4WD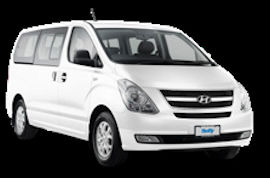 8 People
2 Large & 2 small suitcases
Automatic
Air-Conditioning
2.4 litre
Passenger Van